This is our team, a group of well-trained, passionate and professional people who work hard to empower your teams.
A Well-Seasoned Team At Your Service
At GLP, our agents are constantly trained and updated to deliver the best value and exceptional service for our clients and partners. We focus on cultivating a healthy, supportive and energised working culture for our employees and agents. We also seek to support each other in overcoming challenges and achieving dreams.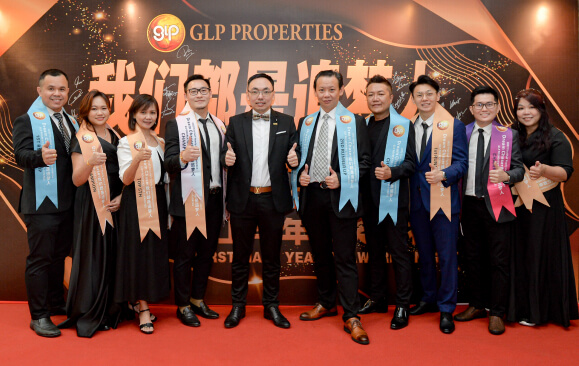 We make it a point to support, acknowledge and celebrate each other's achievements. Here are some of our members that make the magic happen.
Let's hear what our top achievers have to say about it.
As long as we have a clear target and keep taking effective, efficient and quick action, there is nothing we cannot achieve.
Property agent line is like a marathon, you tend to fall but it's all about how fast you pick yourself up to continue running. In GLP, there are a lot of hands for me to hold, to pick me up and continue running.
I'm really lucky to have a sales team as good as our Subang sales team. Without them, I could never win this award.
This spot waits for someone like you!
We can't wait to hold your hand and turn your dreams into reality.
Learn More
At GLP, we coach our agents with our RealFast System, a result-centric, effective and proven training system to help them close deals in 30 days. Ready to start your real estate career with proper guidance from senior agents?